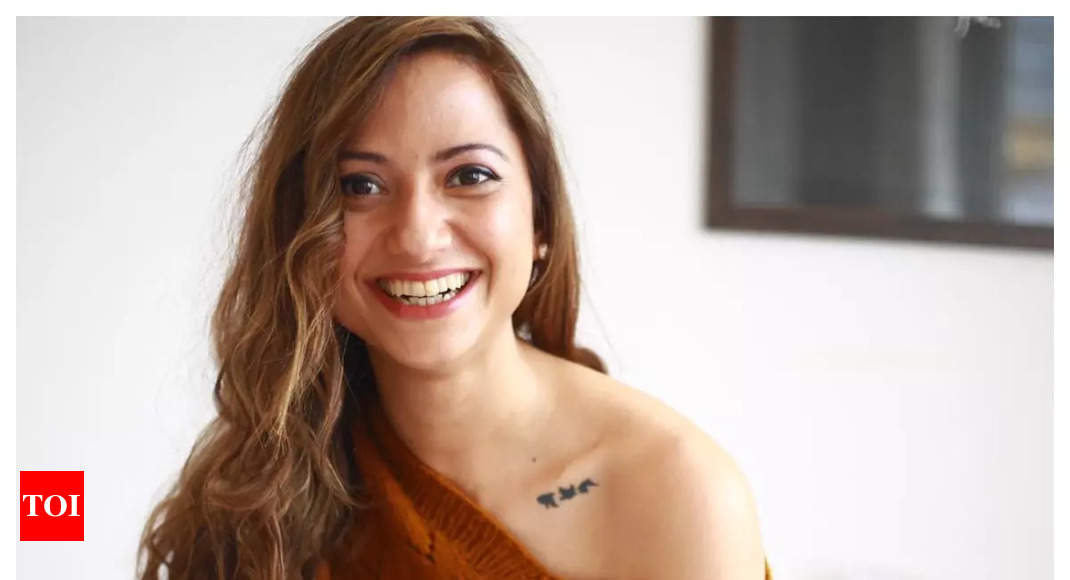 [ad_1]

Amaara Sangam, who is currently riding high on the success of her latest show, '
Rudra: The Edge of Darkness
', has been slowly but gradually making her mark in the industry. ETimes exclusively caught up with the actress for a freewheeling chat where she spoke about
Ajay Devgn
, her musical single, 'Maira', working with
Vikram Bhatt
in 'Sanak: Ek Junoon' and more. Excerpts…
'Rudra: The Edge of Darkness' is garnering a lot of praise from all quarters. How does it feel to be a part of such a big project?
It's my responsibility as a performer to do justice to my part in any story, big or small. The bigger the stakes, the higher the responsibility. Knowing that Ajay Devgn was part of the same show helped because I knew that there would be too many eyeballs on the show. And having done my part, to see the appreciation that it has been receiving, is simply humbling and gratuitous that I got to be part of a project like 'Rudra'.
How was it working with Ajay Devgn?
We were supposed to shoot just one scene together which didn't happen eventually because of his schedule change. I had prosthetic make-up on so I couldn't step out until my scene. So I never got a chance to meet him. But from second-hand information that I was getting about what was happening on set, I inferred he is very sincere yet effortless with his craft. He very evidently has his own unique style with his characters which is comforting for actors like me. So I know that I can bring aspects of myself to the table too which will add nuances to my character which are unique to me.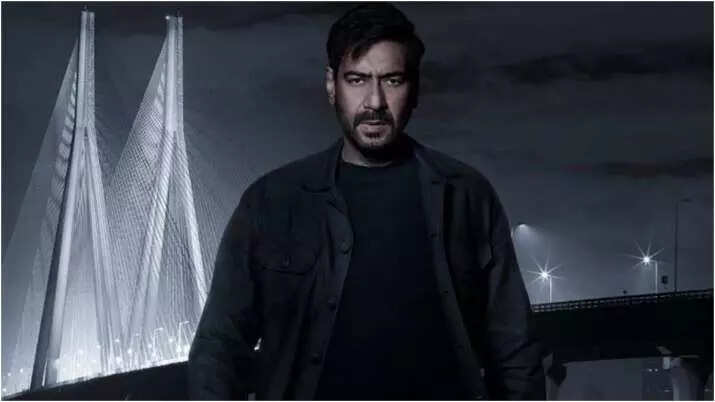 An anecdote from the sets that you'd like to share…
The scenes we were doing were very intense. Rajesh sir was very sensitive throughout! He came to my vanity before my scene and checked on me and briefed me himself. And said 'I am sorry for how uncomfortable the scene might get for you.' I am touched with how sensitive he was when he didn't have to because I knew what the scene involved and I was going to anyway do my job of delivering what I had committed in the scene. But he went that extra mile to make sure every actor was at ease to give the best performance. So although I was relaxed, it helped us all do it with the right mindset.
Your music video 'Maira' has also been receiving a lot of love. Did you have fun collaborating with Salim Merchant and Muheet Bharti?
Absolutely! I am so glad I took the project on. Salim sir is very humble. I couldn't believe this is the same Salim Merchant whose music I have danced to growing up. I think the world knows he is a wonderful human being but I am fortunate I got to experience his kindness first hand. Muheet is such a talented guy. He wrote it, sung it, composed it and acted in it too. He was open to inputs in his performance and was just enjoying the process so much. His vibe is just so Sufiyana, it was great acting opposite him.
You also received a lot of appreciation for your performance in 'Sanak: Ek Junoon'…
Playing Aparna, an antagonist in 'Sanak: Ek Junoon' was a very different journey to what I am currently doing and to who I am. It was a fierce and assertive character. Krishna Bhatt as a director has such innocence in her ways but the stories she is telling are not innocent which is a wonderful experience for an actor on scene. She trusts her actors. Being part of a show directed by a female like her was a learning curve for me to observe and learn.
How was it working under the mentorship of Vikram Bhatt?
Vikram sir is a very relaxed person on set. He is often engrossed in his vision. The dynamic between Krishna and Vikram sir is fun. He would always be very approachable and easy to talk to. The last day of the shoot, he told me 'this is the first of the many big projects for someone like you' and I would like to work hard to manifest that.
Were you a movie buff during your growing up years? Whom did you idolise?
Growing up I actually read and discussed everything far more than watching movies. I don't know if I would qualify as a movie buff but I grew up watching very classic Hindi movies as a family. I have never idolised anyone growing up. As an actor today, I observe and find very specific reasons to appreciate and learn from different actors and filmmakers.
One Bollywood actor you would love to share screen space with?
I have a huge appetite for work. I can't name just one. But I wish I could have shared it with Irrfan Khan sir. If only…
There is a surge of female-oriented content on OTT. What are your thoughts on it as an actor?
This is the best time to be a woman in the industry. But as someone who understands the intricacies of the business, I feel the reason it is happening is because of the many more females working behind the scenes. It is so assuring that producers, filmmakers and audiences are willing to finally trust that women can carry a piece of content all on their shoulders.
What's next?
There are things in the pipeline that I can't discuss yet. But hopefully, if all goes this way it's only onwards and upwards.
[ad_2]

Source link