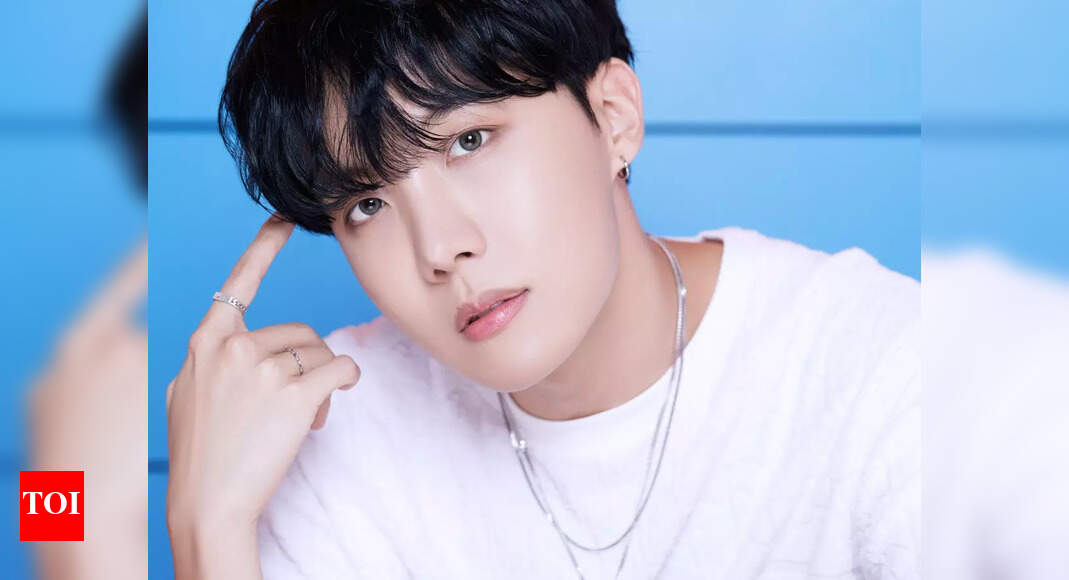 [ad_1]

On Thursday,
BTS
member
J-Hope
tested positive for COVID-19 after he underwent a PCR test at a hospital in South Korea. He was experiencing symptoms of a sore throat.
The rapper was scheduled to travel to the US with his bandmates for their upcoming Grammy Awards performance on April 4. The boys also have 'BTS' Concert Permission To Dance On Stage: Las Vegas' taking place next month.
Confirming that J-Hope will only be resuming work after concluding his treatment, BTS' agency Big Hit Music shared, "Hello. This is Big Hit Music. We would like to provide you with some information regarding BTS member J-Hope being diagnosed with COVID-19."

It added, "J-Hope exhibited symptoms of a sore throat and visited a hospital to take a PCR test on Wednesday, March 23, and he was diagnosed with COVID-19 this morning. J-Hope has completed three doses of the COVID-19 vaccine and is currently not presenting any extraordinary symptoms other than a sore throat. He is in self-quarantine and undergoing treatment at home."
The agency has also revealed that other members of the boyband, except for J-Hope in quarantine, are not exhibiting any particular symptoms of the contagious virus.
Meanwhile, J-Hope who is currently recuperating at home, has halted all of his work activities. "J-Hope is planning to take part in activities scheduled to take place next month once his at-home treatment concludes," said the agency.
"The company places the artists' health as our top priority, and we will do everything we can to aid J-Hope in his speedy recovery. We will also diligently cooperate with the requests and guidelines of the health care authorities. Thank you," Big Hit Music signed out.
Before J-Hope, it was BTS members RM, Jin, Suga and V who has contracted COVID-19. While all of them quickly recovered from the virus, unfortunately, Jin recently underwent surgery after he injured his index finger.
[ad_2]

Source link