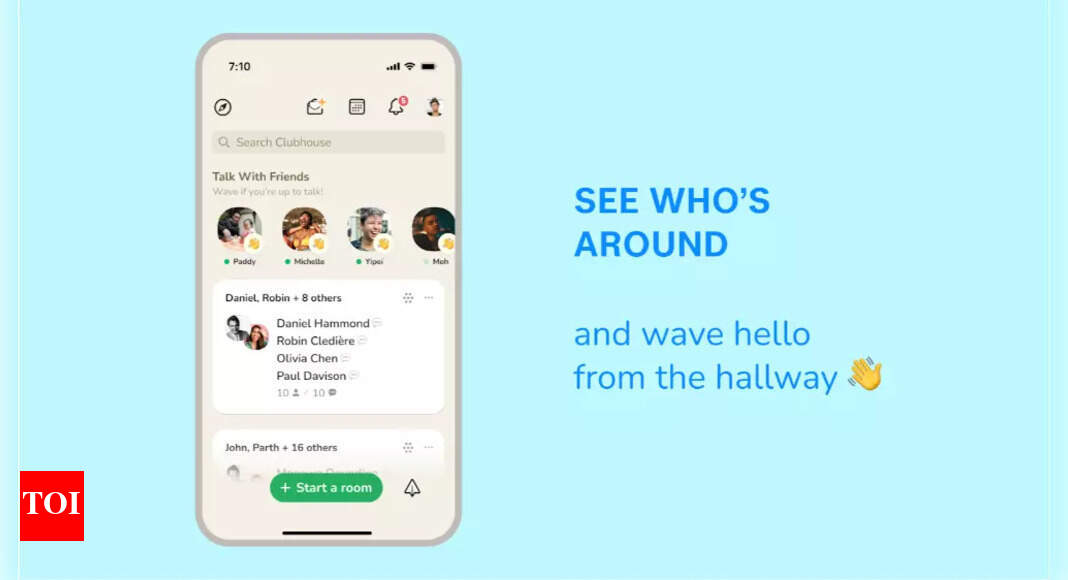 [ad_1]

Audio-only social media app Clubhouse has introduced a new feature called Wave Bar to make it easier to connect and chat with friends on the platform. The feature is currently being tested and will add a waving hand symbol to the profile icons of your friends at the top of the screen.
The Wave Bar will showcase the profile pictures of your friends at the top of the app. When a friend comes online, you can wave at them and invite them to chat with you.
With this feature, Waves will now open social rooms instead of private rooms, so that friends of speakers can join the conversation and speakers can ping in friends. There's also a new ping bar at the top of social rooms so you can ping friends in quickly.
The social media app recently introduced an in-room chat feature that lets users to communicate with each other via text during a live room, as per a report by IANS. On the new feature, Clubhouse reportedly said that creators will have total control over the in-room chat. They can turn off the chat at any time in the live room and can also delete any message during the live room and even after the room ends.
"We hope that this will make conducting quick polls or sourcing questions from the audience that much easier, and bring engagement to the next level," the company said in a blogpost.


[ad_2]

Source link