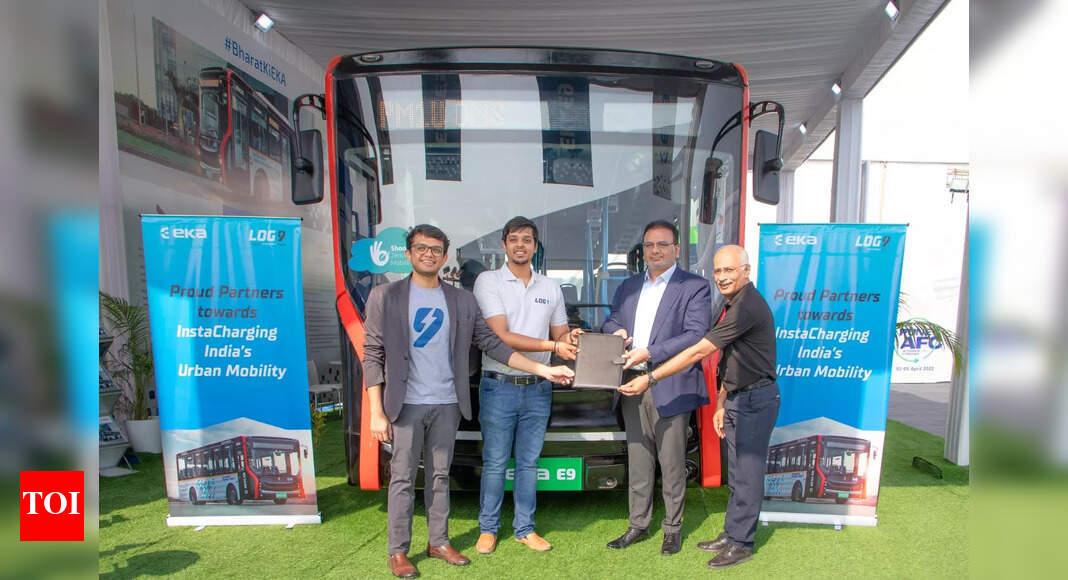 [ad_1]

The EV technology company, EKA, today announced that it has signed a MoU with Bengaluru-based battery startup Log9 Materials to offer fast-charging battery solutions. Under the partnership, Log9 will offer RapidX battery solutions for
EKA
E9
electric bus
range and to the upcoming range of
Light Commercial Vehicles
.
Notably, Log9's RapidX batteries are basically used for electric buses and SCVs that come with 15-years warranty and long cycle life (over 15,000 charge-discharge cycles) in India. These batteries are powered by
InstaCharge
battery technology which enables charging time of less than 30 minutes on both the LCV and e-Bus platforms of EKA, as per company claims.
The company states that the Log9 batteries will be available to the market in the upcoming 3 to 6 months. Following the launch of respective vehicle platforms, EKA & Log9 will be targeting to deploy at least 10,000 InstaCharged LCVs and 200+ e-Buses within a year. Initially, the vehicles will be deployed in Mumbai and Pune Metropolitan regions.
EKA is a subsidiary of
Pinnacle Industries
and is among the three commercial vehicle manufacturers approved under the Champion OEM Scheme of the Government of India's Auto PLI policy.
Recently, EKA introduced its first all-electric 9-metre bus, the E9. These buses come with a Total Cost of Ownership (TCO) lower than existing diesel-engine buses and other commercial vehicles. In addition, the EKA is also planning to introduce Light Commercial Vehicles with lower operating costs to help businesses achieve sustainability goals.


[ad_2]

Source link