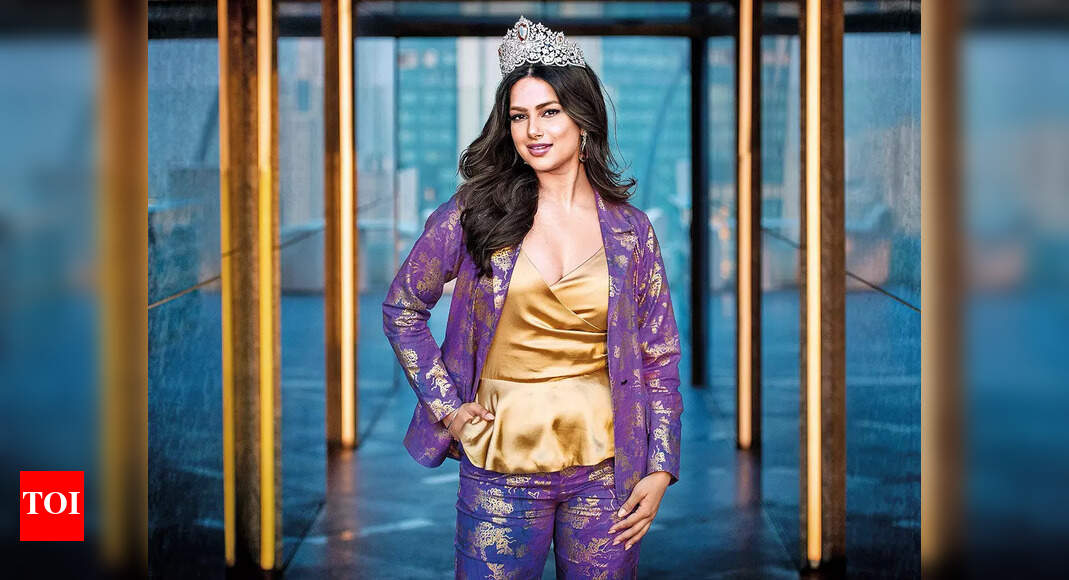 She dared to dream and here she is today, standing tall as Miss Universe 2021. Chandigarh's Harnaaz Kaur Sandhu made India proud three months ago when she brought home the crown after 21 years (it was last won by Lara Dutta in 2000). Currently in India, Harnaaz spoke about how life has changed, her recent learnings, and her acting plans for the future. Excerpts from the chat during a media interaction held at Four Seasons Hotel Mumbai, which played the perfect host.
How does it feel to be back home?
You have been getting a very warm welcome from everyone…
It fills my heart with pride and respect. I have been waiting for this moment for a very long time. It just brings a huge smile on my face when I see everyone happily yelling Chak De Phatte, India. It's overwhelming to see their support for me. So many of them came at 2 am to welcome me at the Mumbai airport. These next few days are going to be a lot of fun… I am getting to celebrate this win with the whole of India.
How would you describe the last couple of months of your life as Miss Universe?
It's been very informative and I can already see a transformation in me. I got to meet incredible individuals and connect with organizations that focus on different issues like HIV-AIDS, cleft care, menstrual hygiene, and a lot more. I was also at the New York Fashion Week and I got a chance to globally expand my fashion sense. So, the last two months have been all about learning.
What would you say is the best part about being Miss Universe.
Apart from the fact that it is empowering and gives you the opportunity to be a part of many causes that are close to your heart?
There are so many wonderful things about being Miss Universe. But the one which is really empowering is that it gives you a platform to speak for yourself. It gives you the confidence to achieve what you want to and makes your vision clearer. It gives you the courage to be the voice of so many people all around the world, to bring about changes and break stigmas. Miss Universe is definitely about womanhood — celebrating women's equality, and women of color and it's also about transformation for those who are still doubting themselves.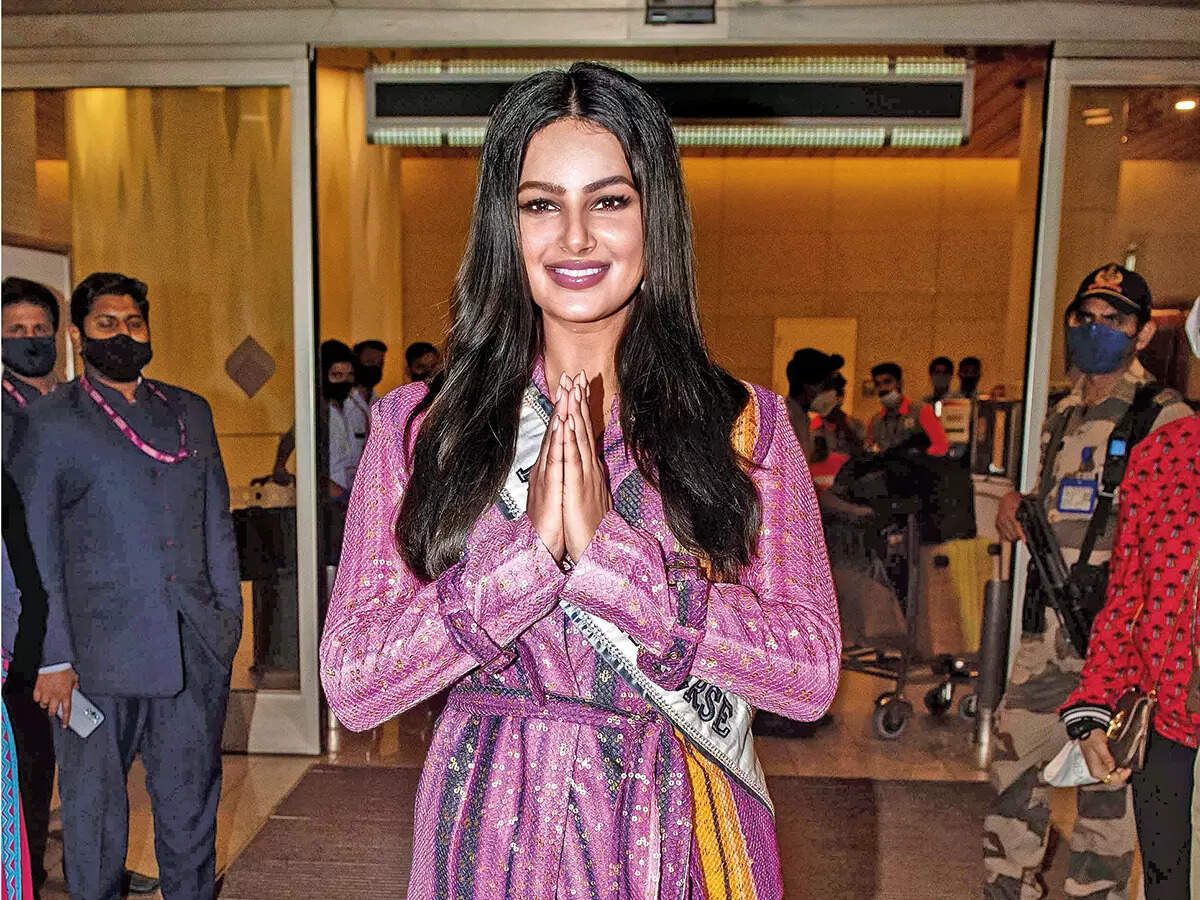 You've had an interesting journey from being this young girl from Chandigarh who dared to dream and fulfill it. How does it feel when you look back and think of the hurdles you faced?
I was just 17 years old and I actually never imagined that one day I would be Miss Universe and get an opportunity to represent the whole universe. But I'm a person who always makes sure that whatever comes my way, I make the most of it. So that's what I did during that time when I got to represent my city Chandigarh, later my state Punjab, then India, and now the entire universe. I realized my hidden talents, took up every challenge, and made the most of every opportunity that came my way.

Talking about achieving one's dreams, what message would you like to give youngsters who are just starting out?
The message that I would want to pass on to the youth is that you need to have a lot of patience and the courage to face failures in your life. Things will fall into place, but you have to be confident, never doubt yourself, and support everyone around you. This is your life and you get to live it only once.

You have acted in Punjabi movies. Is Bollywood on your mind now?
I did Punjabi films before the Miss Diva pageant. Regarding Bollywood, yes, absolutely! I am looking forward to it. But right now, my focus is on being the spokesperson for Miss Universe and doing my best. As an actor, I have a wider perspective about what I want to do; I would look at projects globally, too.
Now that you are going to Chandigarh soon, are there some things that you are itching to do?
I'm eagerly waiting to have some great homemade food by my mom. I also want to spend time with my family like I used to earlier. I want to calm myself down and go back to my bed and just enjoy every bit of it. And gather a lot of positive energy as I get ready for work in a few days, and head to New York.
Miss Universe 2021 Harnaaz Kaur Sandhu is dressed in a specially curated ensemble crafted in LIVA fabric
Pic: Prathamesh Bandekar; Venue Partner: Four Seasons Hotel Mumbai; Celebrity Anchor: Sachin Kumbhar