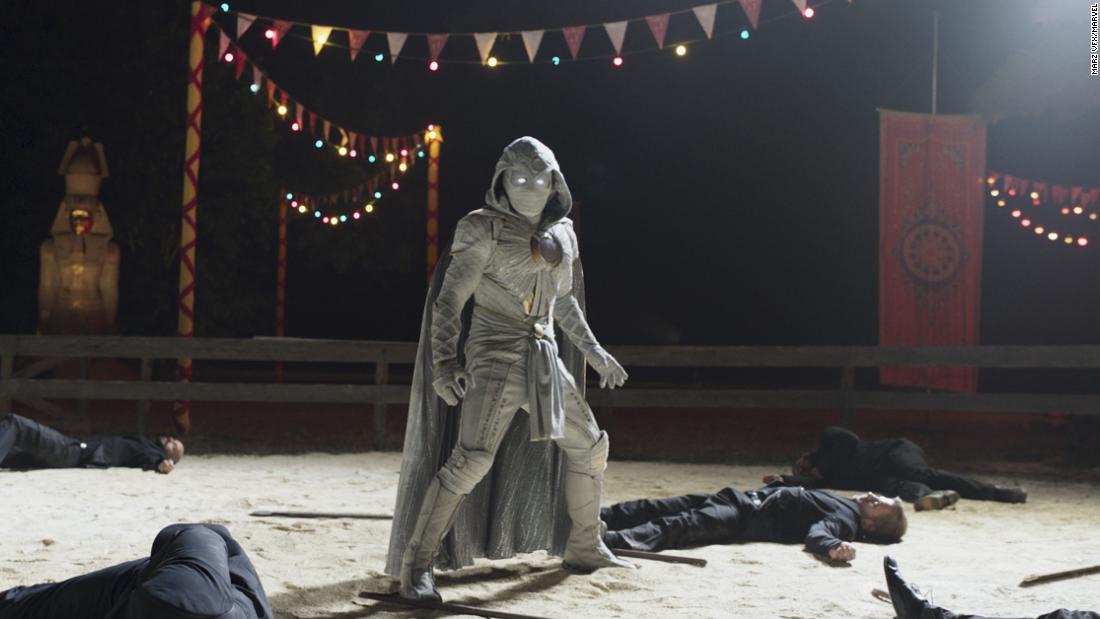 [ad_1]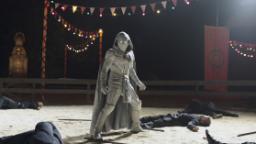 Marvel made four of the six episodes available in advance, in theory offering a clearer sense of where the show is heading — helpful, certainly, when considering what slow builds some of its prior Disney+ series, a la
"Loki"
and
"WandaVision,"
have been.
Unfortunately, this series proves almost as hard to decipher as a moonless night, and despite a game performance by Oscar Isaac as the squabbling personalities of a man with dissociative identity disorder, feels as if it's borrowing from an assortment of genres without picking a lane or carving out its own identity.
Indeed, "Moon Knight" begins as a psychological thriller with tinges of horror, before gradually morphing into something closer to "The Mummy," rooted as it is in the mythology of the Egyptian gods. And while the title character's eye-catching costume serves as a defining feature of the comics and series, the truth is you don't see him in it very much, while failing to create clear parameters regarding what precisely the hero can do.
Initially set in London, the show introduces Isaac as Steven Grant, a museum gift-shop employee who harbors major secrets, given the contortions that he goes through to ensure that he doesn't leave the house at night.
Tortured even by Marvel standards, Grant, it turns out, is sharing his body with battle-hardened Marc Spector, experiencing confusing blackouts that have him rousing with no memory of what transpired.
Spector is being pursued by Arthur Harrow (Ethan Hawke), the leader of a cult-like group eager to find an obscure artifact he believes to be in Steven/Marc's possession. The quest for that puts Steven in considerable peril, introducing a woman named Layla (May Calamawy), who may hold some elusive answers.
Originally introduced as a sort-of villain/mercenary in the comics, Moon Knight has undergone various changes through the years, with the writers here (led by Jeremy Slater, whose credits include the 2015 version of "Fantastic Four") seizing on his multiple personalities as the defining feature, a source of comedy as well as drama. For Isaac, the effect is a little like Danny Kaye in the classic "The Court Jester," switching from swashbuckling hero to nebbish with a snap of his fingers.
Still, if heroes are defined in part by their villains, Hawke's shadowy threat isn't much of one thus far, and the Egyptian lore, while interesting, becomes a series of chases down a very twisty maze, without bringing the endgame into focus.
The benefit of adapting characters like "Moon Knight" (or the upcoming
"Ms. Marvel"
) for Disney+, as opposed to doing a movie, is that it spares the filmmakers from racing through an origin story, affording the material more time to breathe.
The tradeoff to that, though, is instilling faith that the payoff will be worth the journey. The final episodes might deliver, but "Moon Knight" increasingly looks all dressed up with no place to go. Let's hope it's just going through a phase.
"Moon Knight" premieres March 30 on Disney+.
[ad_2]

Source link