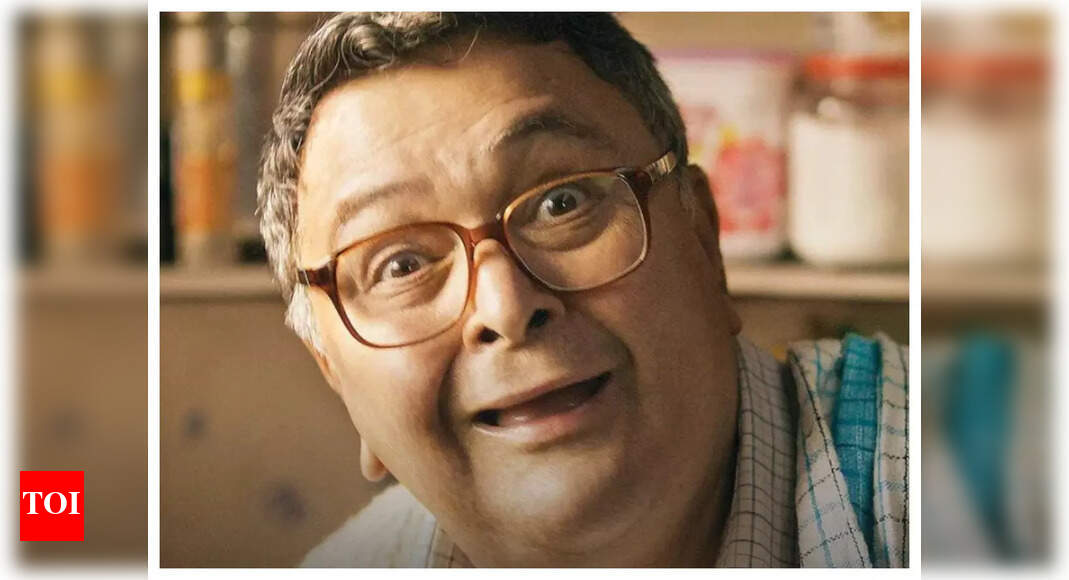 [ad_1]

Director Hiten Bhatia's upcoming film, '
Sharmaji Namkeen
' is a special movie for fans of
Rishi Kapoor
as it marks the late veteran actor's final performance. The filmmaker recently revealed details about Kapoor's last scene and it is sure to make you emotional.
In an interview with a news portal, Hiten said that the last scene they shot with Rishi was a kulfi scene. The director added that he was okay with the scene and wanted to wrap it up but Kapoor insisted on taking his closeup shot. He believed that it would add to the scene.
Elaborating further, Bhatia added that the light was going badly. So, the veteran actor asked the DOP to make the close-up happen no matter what. And eventually, they did the shot, not knowing it would become the last shot of his life.
The filmmaker also went on to say that shooting for the film has been a roller-coaster ride. He revealed that when Rishi Kapoor passed away he thought the film would never get completed. However, from that thought to finishing the film, Hiten added that it has been a dream come true. He also stated that Ranbir Kapoor and Neetu Kapoor were very clear that it was Chintu ji's last film, which is why the idea of Ranbir donning prosthetics and coming on board to finish the film was considered first. We seriously considered that, but it didn't go anywhere.
Hiten added that when Paresh Rawal came on board, it was more to do with the actor than him. According to him, as an actor, it is a very difficult call because this is nothing like he or any of them had done before. They didn't know if any of it would eventually make sense or look good. However, the director revealed that Paresh decided that he believes in the script and really likes it. He also came from an emotional point of view that it was Rishi Kapoor's last film. Within 10-15 minutes, he was on board.
The film is all set to release on an OTT platform on March 31, 2022. It will also star Juhi Chawla, Satish Kaushik and others in key roles.

[ad_2]

Source link