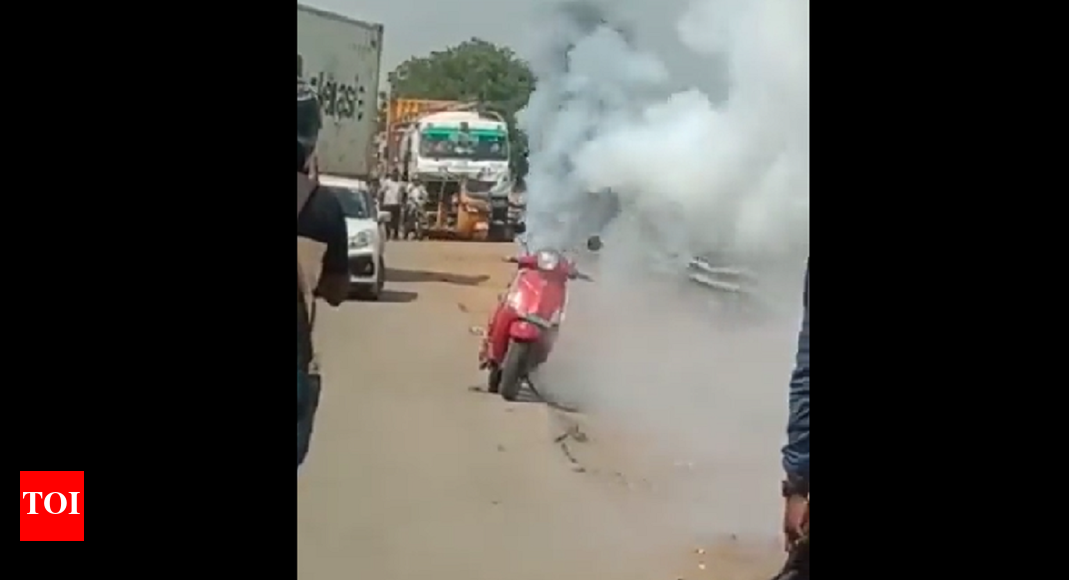 [ad_1]

The past weekend has been a PR disaster for the electric scooter kind. A video surfaced of the Ola S1 Pro electric scooter on fire in Pune which followed a tragic incident in Vellore where a father and daughter lost their lives in a fire that started in an Okinawa scooter. There were reports of another
electric scooter fire
from Trichy in Tamil Nadu.
The onset of Indian summer has brought with it havoc for electric scooters. Another one has been filmed on fire in Chennai. This time a Pure EV electric scooter can be seen enveloped in smoke in a video published in an ETAuto report. Pure EV has taken back the damaged scooter and has stated that it will investigate the cause of the fire.
00:37Pure EV electric scooter catches fire This is not a one-off incident for the brand. A blue Pure EV ePluto electric scooter caught fire in Hyderabad in September and only a few hours after the video of the incident went viral on social media, a silver Pure EV scooter was seen on fire in another video.
We've been having discussions with EV and EV battery manufacturers ever since the Ola scooter fire incident. Having a sturdy BMS (battery management system) so as to ensure the safe functioning of the battery pack has been said to be the key to avoiding such incidents, especially since most lithium-ion cells imported are not designed to work in such extreme heat of the Indian summer. India sits close to Equator and sees some very harsh summers.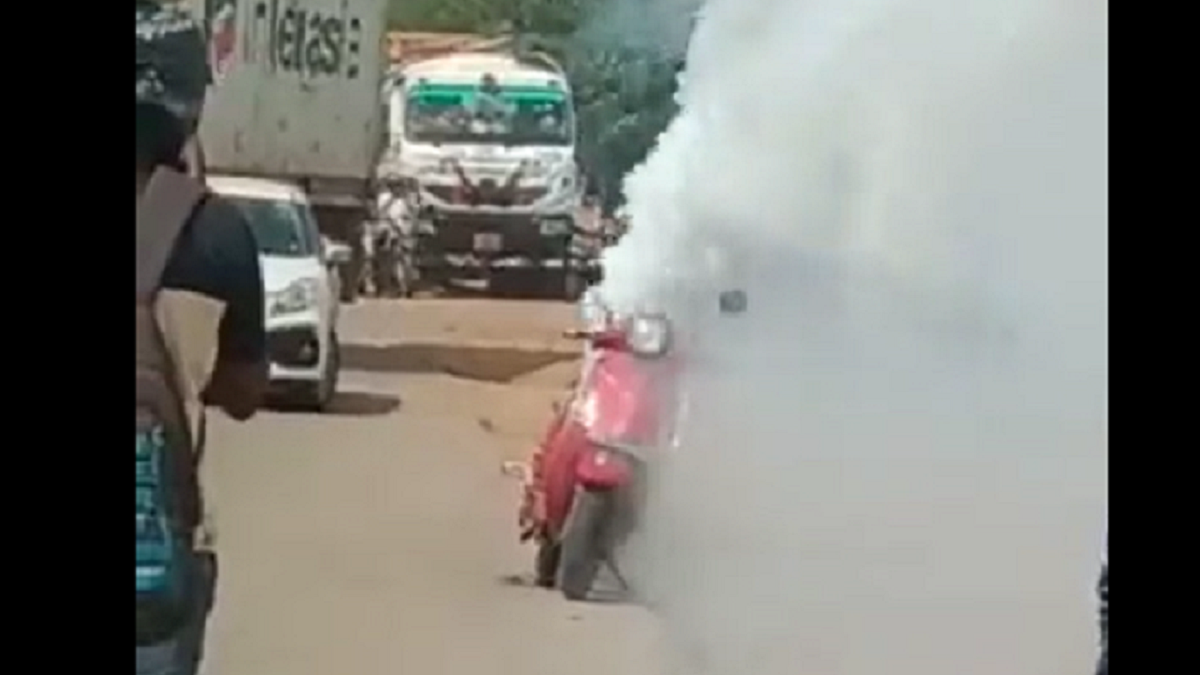 The government has also ordered a probe into the incidents of electric two-wheelers catching fire. On 28 March, the Ministry of Road Transport and Highways (MoRTH) stated that it would create a team of independent experts to investigate two incidents of Ola and Okinawa electric scooters catching fire.
Pure EV is about a two-year-old startup that was incubated at IIT Hyderabad. While the number of electric vehicles has risen in India, this rise is backed by such electric vehicle startups. And there are plenty.
Setting up an EV startup is comparatively simpler than setting up a manufacturing arrangement for ICE vehicles, owing to the fact that EVs are simpler to build since there are no moving parts in the powertrain, materials are readily available from markets like China. Plus, there's the promise of great growth since India's EV market is grow tremendously in the coming years.
However, such incidents and there have been plenty before these, involving scooters from other manufacturers, have brought the focus on the safety in such EVs or the lack of it. Scooters have caught fire whilst plying on the road, while parked, while charging. The EV industry is still in its early stages of development and needs rigorous R&D and testing before such hazards are let on the roads.


[ad_2]

Source link